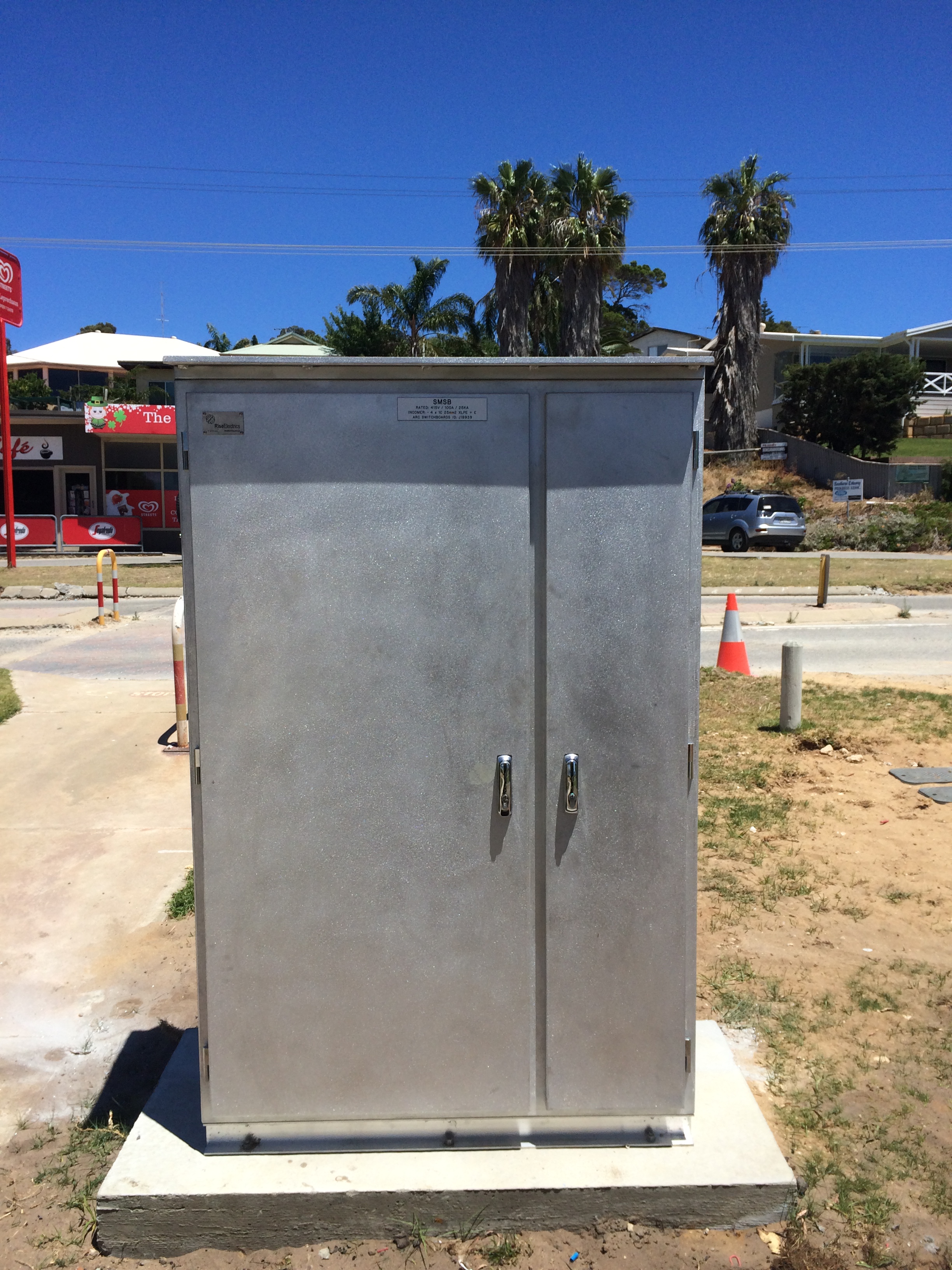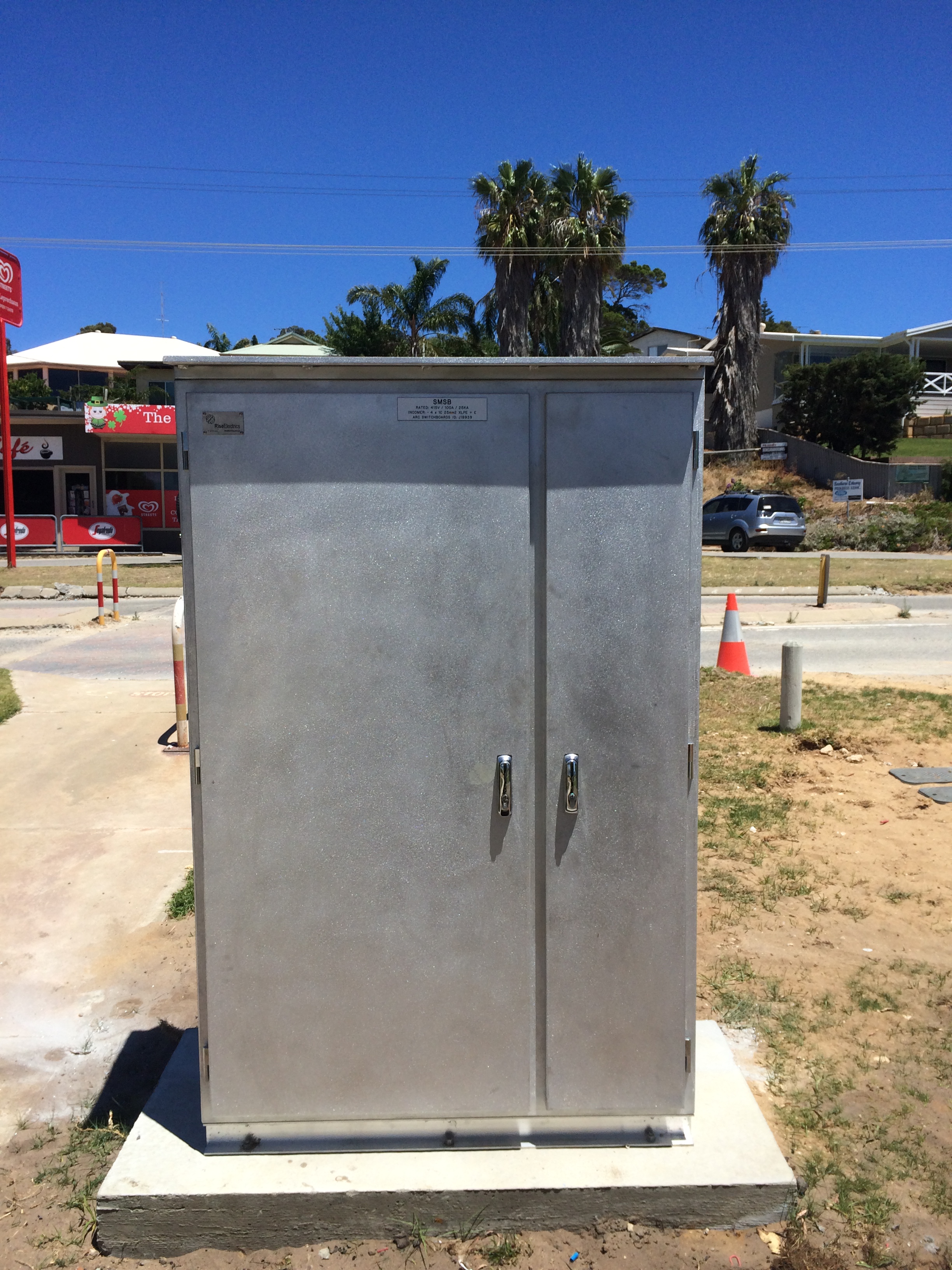 BHP Water Cart Project
Rise Electrics on behalf of Central Systems worked closely with the client to:
Finalise the design followed by the construction & commissioning of both the power grid & stand alone ELV solar power stand pipe.
Improved the efficiency of the Water Carts with the pit of Whale Back Mine Site. These Wart Cart filling stations were fed both from stand alone water tanks and turkey nests.
Some of the Works Carried out on the project by Rise Electrics:
Installed underground services.
Installed Earth Grids/Rings for lighting protection
Assisted with the forming and pouring of footings for stand pipes and solar arrays.
Solar LED area lighting off both water tanks & stand pipes.
Carried out all isolations along the project including both electrical and the water supplies.
BHP Bio Pile Project
This was a test project for BHP. Its purpose was for contaminated soil to be circulated with water and air, and covered by a special cloth monitored with sensors while measuring the air flow and amount of water pumped in. Steam was also added to assist the process. After time, this cleaned out all the contaminants from the soil, in order for it to be re-used or further processed.
Rise Electrics completed all electrical components of the project, working closely with BHP and under direction from the design engineers.
City of Mandurah
Rise Electrics was approached by the City of Mandurah for an interim contract.
Throughout this seven month period, Rise Electrics was responsible for maintaining the entire City owned street lighting. This included preforming night time surveys, organising traffic management and liaising with Western Power on multiple issues. Rise Electrics also used their highly integrated sub-contractors for installation of new and replacement light poles. Some of these services included crane and rigging work, earth works as well as underground service detection.
Rise Electrics also maintained the Facilities and Parks. This included heavy involvement in the transition of conventional light method to more efficient, green lighting with the re-tubing of old power hungry fluorescent tubes to new energy efficient long lasting LED tubes and the replacement of high pressure gas flood lights to new robust LED options. Rise Electrics was also responsible for ensuring the entire City electric barbecues were correctly maintained and fully operational.
FMG Christmas Creek
Rise Electrics was contracted by SJ Crushing to install and maintain a mobile crushing plant, workshop and office amenities. This included:
Demobilisation of Kleemann Crushers from the previous site and the remobilisation on the new site, and fully commission.
Rise Electrics worked closely with FMG to ensure that all the plant met and exceeded their site specifications.
Designed and installed a full plant inter-lock with a completely stand alone full plant Emergency Stop Circuit.
Other works carried out on the project by Rise Electrics included:
Installed underground services both within the plant, the office and the workshop.
Maintained all electrical equipment i.e. Testing and tagging of tools, RCD testing, Inspection and pass off of new equipment to site.
Maintained the crushing plants.
Rise Electrics had fully qualified electrician on site at all times (2x12 hours shifts a day)
FMG Solomon Overlander Project
Rise Electrics Worked on the King's Construction project at FMG Solomon. Our role in this project was to install three overland conveyors. Conveyer CV 704 was the largest at 3.4 kms long which was part of the back bone that took the ore from the OPF to the stock yards. The other two conveyors CV 113 & CV 123 were two side by side, one being 1.5km long and the other 1.7kms long which took ore from the ROM to the OPF stock pile.
Our team was made of:
Supervisors
Electricians
Instrument Fitters
Communication Technicians
Boiler Makers
Trade Assistants
Apprentices
Some of the works carried out on this project by Rise Electrics included:
Installation, Termination and Commissioning of Switch Room and Drive Station VSD's.
Termination and Commissioning of Sub Stations.
Installation, Termination and Commissioning of Drive Stations with 1865KW ABB drives.
Installation, Termination and Commissioning of Both Safety and Monitoring Instrumentation along Conveyors.
Installation, Termination and Commissioning of MPN, CPN, DB and Area lighting.
Installation, Termination and Commissioning of 4.5km fibre back to back, which controlled the whole site, and a fibre commination network to link all instruments along the conveyors.
Design & Fabrication of cable tray and support brackets.
All components and stages of this project were closely inspected and recorded as per our ITP and ITR's. This formed a large part of the hand over documentation (MDR) and completion of all Site Red Lines which was all completed in house.
Hutton Street Project
Rise Electrics was approached by one of our valued clients, to re-wire and upgrade the mains and sub-main electrical cables to five commercial units in Osbourne Park. This project consisted of having the area scanned for services, cutting 150m of existing car park bitumen, then digging up the carpark and installing 2 x new 100mm HD orange conduits and 6 x trafficable pits the entire length of the shop fronts. We also installed 6 x communication pits for future proofing the complex for NBN and any further communications needed for the premises.
We had a 6 wheel truck with a bobcat to assist the excavator with backfilling and cleaning of the site, as we had excess bitumen which was carted away. We had a road sweeper come in and fully sweep the area down once we had finished the underground installation. We poured concrete over the patch in the carpark we had cut out for the underground works, the concrete kept the shop fronts clean and safe, as the sand did not enter the shops or cause trip hazards.
All works were undertaken in a specific way to ensure the shops were still fully operational. We segregated areas and barricaded the trenches to accommodate all pedestrians and shop/customer traffic. We installed a new site main switchboard out the front of the premises which we had manufactured with an upgrade of power required form western power.
We installed new commercial Distribution boards in each unit upgrading from the old, to comply with current Australian standards. The units were also re-wired to comply with the latest and current electrical requirements.
All of the commercial units were re-wired with new Cat 5 cables to all communication and data outlets. We also worked closely with Telstra to have new phone lines run into each unit.
Kununurra
Rise Electrics provided SJ Crushing with a range of services throughout the KMG Ridges Iron Ore Project. This included:
A full time electrician on a 2:1 roster preforming maintenance and break down work on mobile crushing equipment including developing skills to operate loaders to provide SJC with extra support.
Shut down works e.g. Rise Electrics took a team of three electricians to swap the fleet of Kleemann mobile crushers from on-board generation to site power station power.
Short trips to preform site inspection, repair major electrical breakdowns or provide relief electrical services.
Rise Electrics also provided labour hire for short term contracts.
Tom Price
Rise Electrics serviced a small blue rock quarry 10 km out of the Tom Price Township. Over the two ownerships of this mining lease, Rise Electrics was heavily involved with this site which has included:
Design and construction of a small twin VSD cubical to run a twin drive Barmac crusher for the first on site visibility test run.
Installation of a twenty man camp with office and workshop facilities.
Wiring, commissioning and installing four Terex Cedarapids Crusher and screens on site (imported from the US).
Designed and constructed a fully air conditioned sea container Control Room / MCC to run the complete plant.
This electric plant was completely powered from two fully synchronised CAT generators.
Onslow Project
Rise Electrics serviced a quarry which mined and crushed products for the Wheatstone Project.
Design and construction;
Installation of office and workshop facilities with a weigh bridge to weigh quad road trains
Underground services from site generator to offices, workshops and fuel farm
Maintenance and operation of multiple crushing plants both Diesel Electric and Diesel Hydraulic.
Rise Electrics had anywhere between 1 and 4 qualified Electricians on site at any one time.